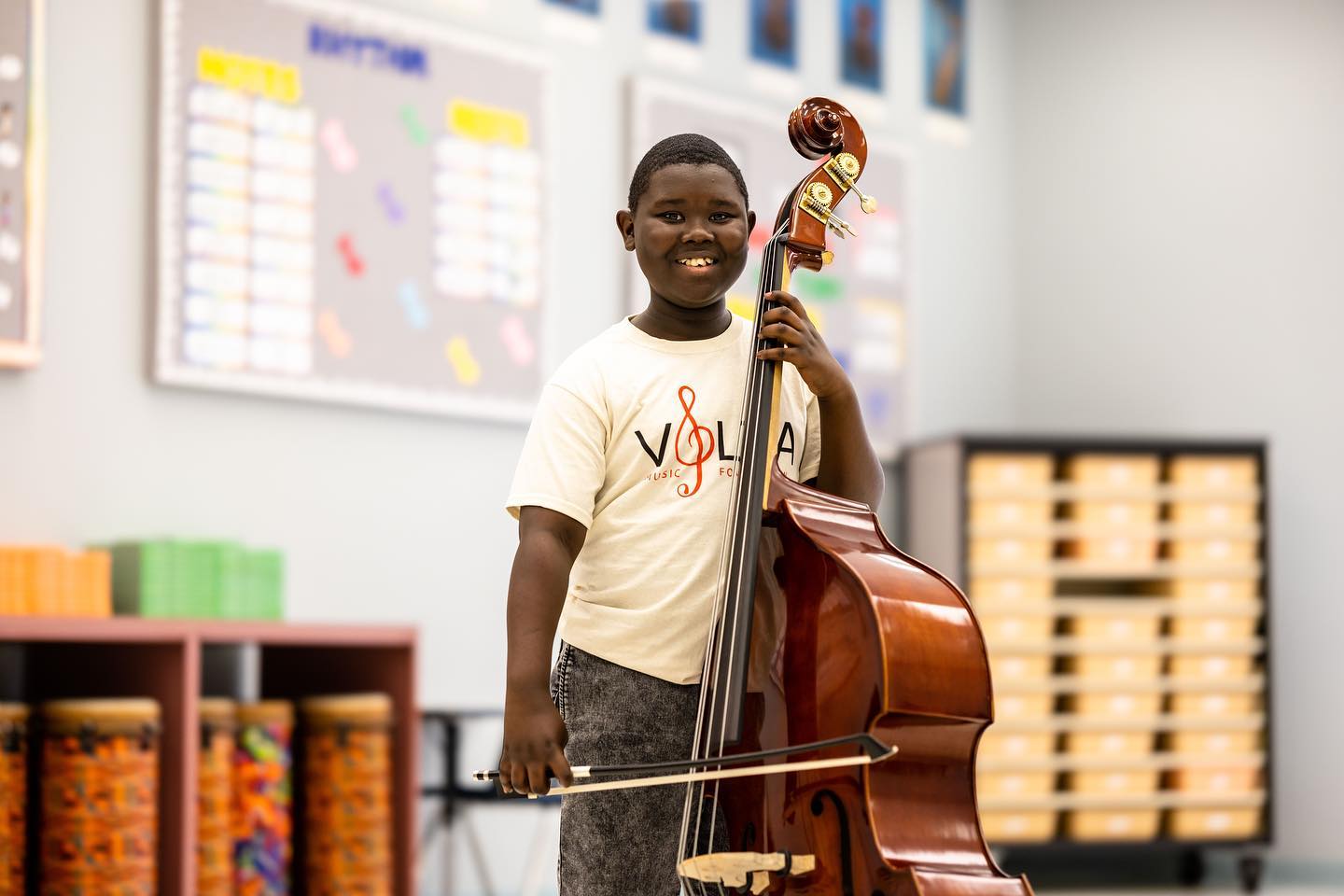 Volta Music Foundation's mission is to provide students in underserved communities the opportunity to advance their musical careers through a variety of educational programs and talent development opportunities.
Volta's programs benefit students in the United States and Latin America by providing:
After-school music education programs and lessons

Performance opportunities at festivals and competitions

Musical instrument donations and maintenance workshops

Cultural exchange and study abroad opportunities

Access to a network of global music professionals 
Volta Music Foundation's vision is to build a worldwide support network that empowers young musicians from underserved communities in reaching their full potential.
Volta aims to bring students, mentors, higher education institutions, and symphony orchestras together in this higher purpose.
Get Involved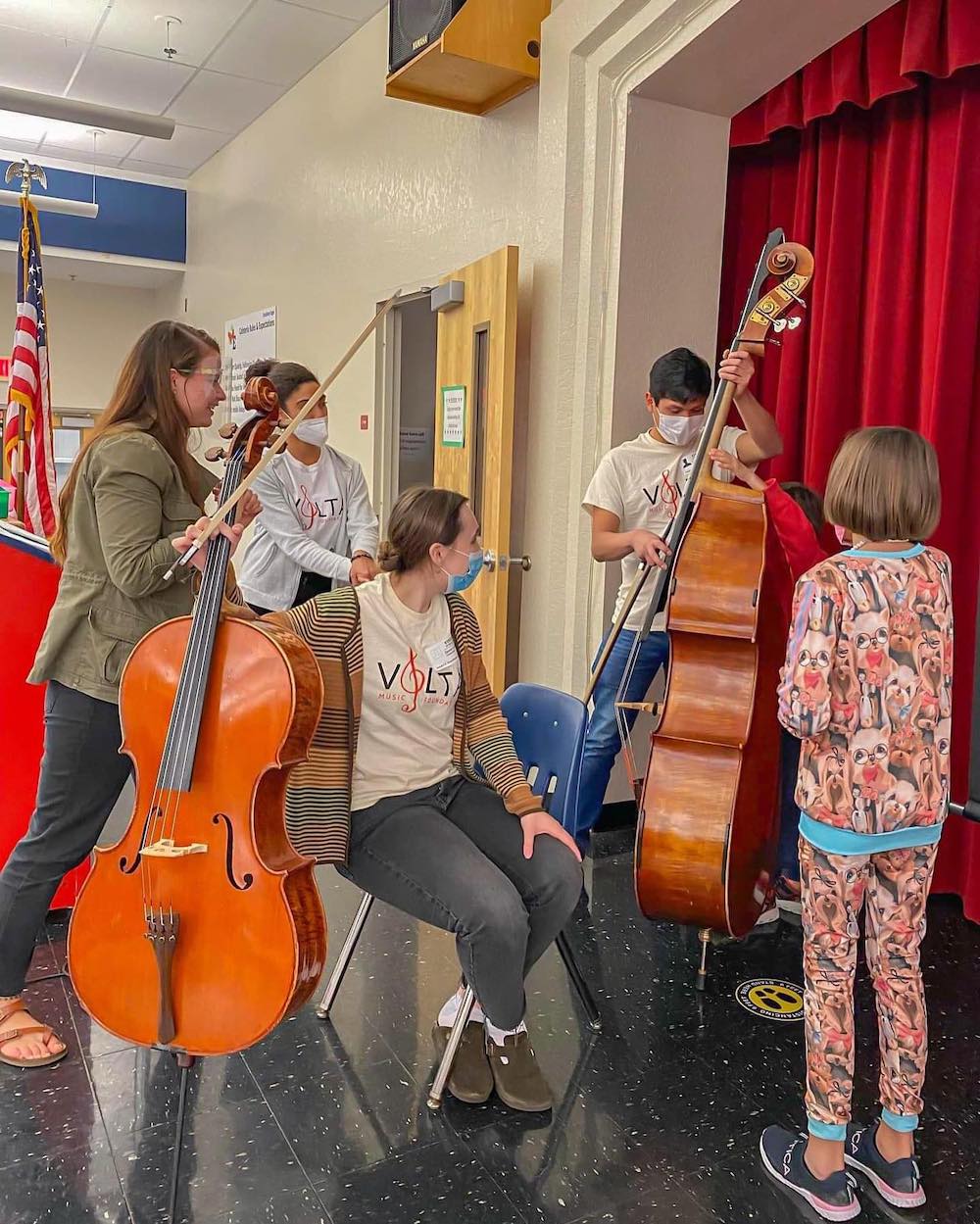 "Achieving our mission and vision is to give life to our name.
Volta means a turning point in time, a repetition.
For us, it is the intention to support students in achieving their musical goals so that they, in return, may help others fulfill their dreams."
Yalyen Savignon, Executive Director
Our After-School Program is offered tuition-free to Title I students. It gives deserving students in the United States the opportunity to benefit from music education. In many of these schools, music education is underfunded or non-existent.
Students enrolled in the After-School program participate in group instrument lessons and learn music history and theory to support their learning on their instrument. Volta provides musical instruments, classroom supplies, and a welcome bag to each enrolled student.
Instruction is delivered by current and former students of prominent music conservatories. These student teachers receive extensive training and support on all aspects of repertoire, DEI, social emotional learning, classroom management, and neuroscience, allowing the classroom to become a cooperative teaching environment for everyone.
Learn more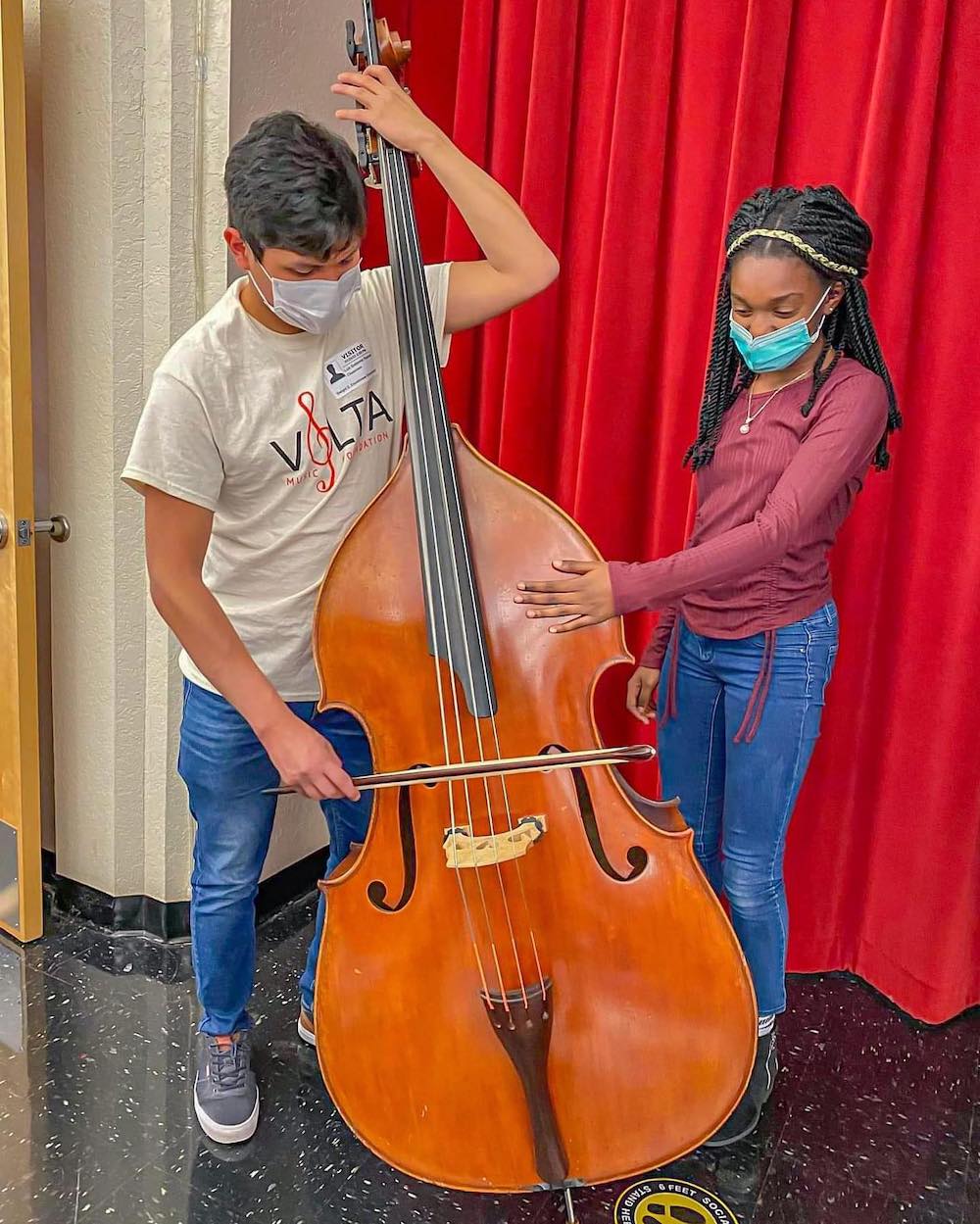 Volta's Masterclass Series gives promising young Latin American music students the opportunity to learn from performing teaching artists in the United States. This series helps music students prepare for university and performance auditions and gives them the opportunity to receive critical feedback on their music making.
Learn more
Latin American Exchange Program
The Latin American Exchange Program provides cultural exchange and study-abroad opportunities to promising young musicians. Talented professors from universities and conservatories travel to schools in Latin America to host free masterclasses, workshops, and group lessons. Additionally, Volta prepares and facilitates study abroad opportunities for Latin American Students in the United States.
Learn more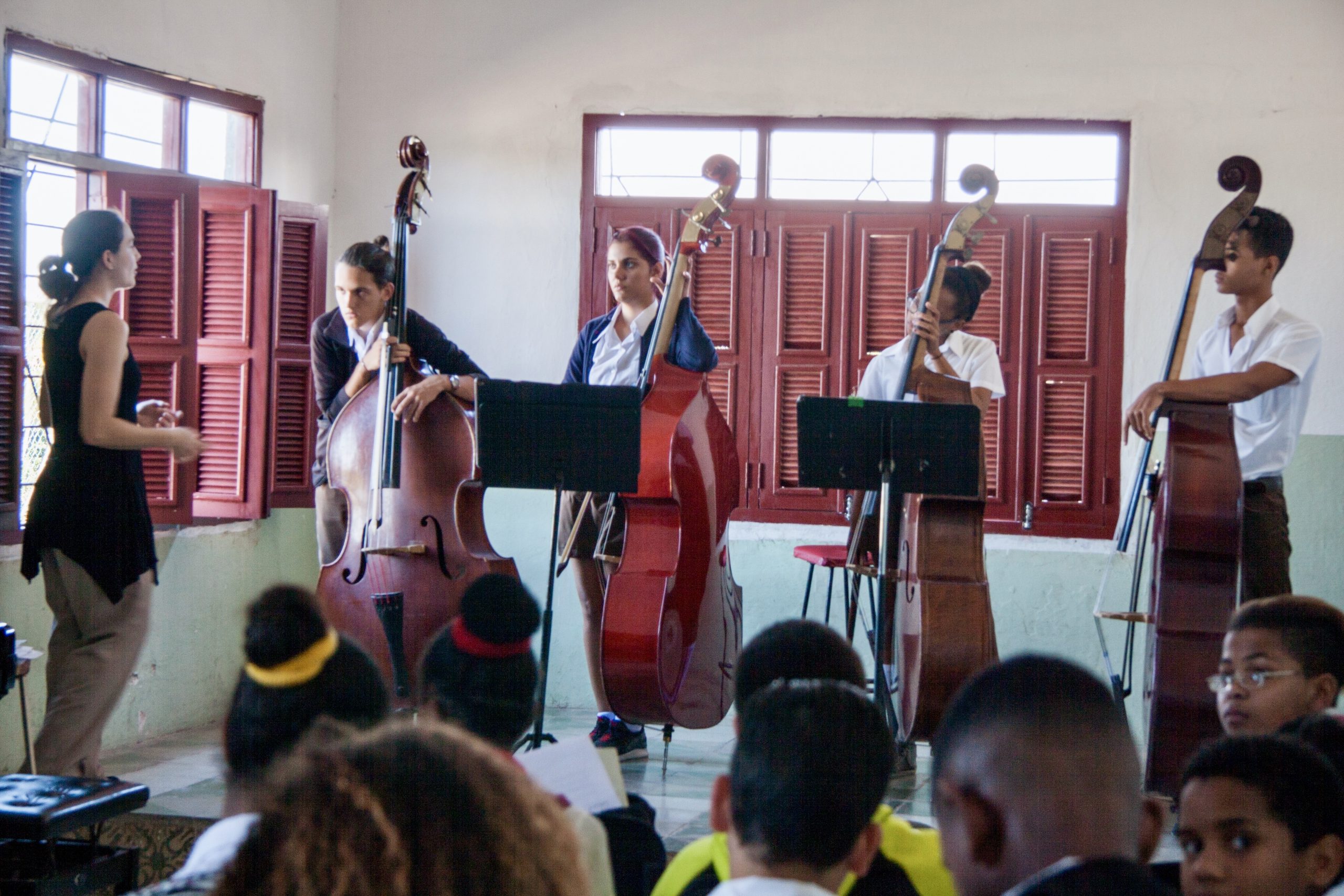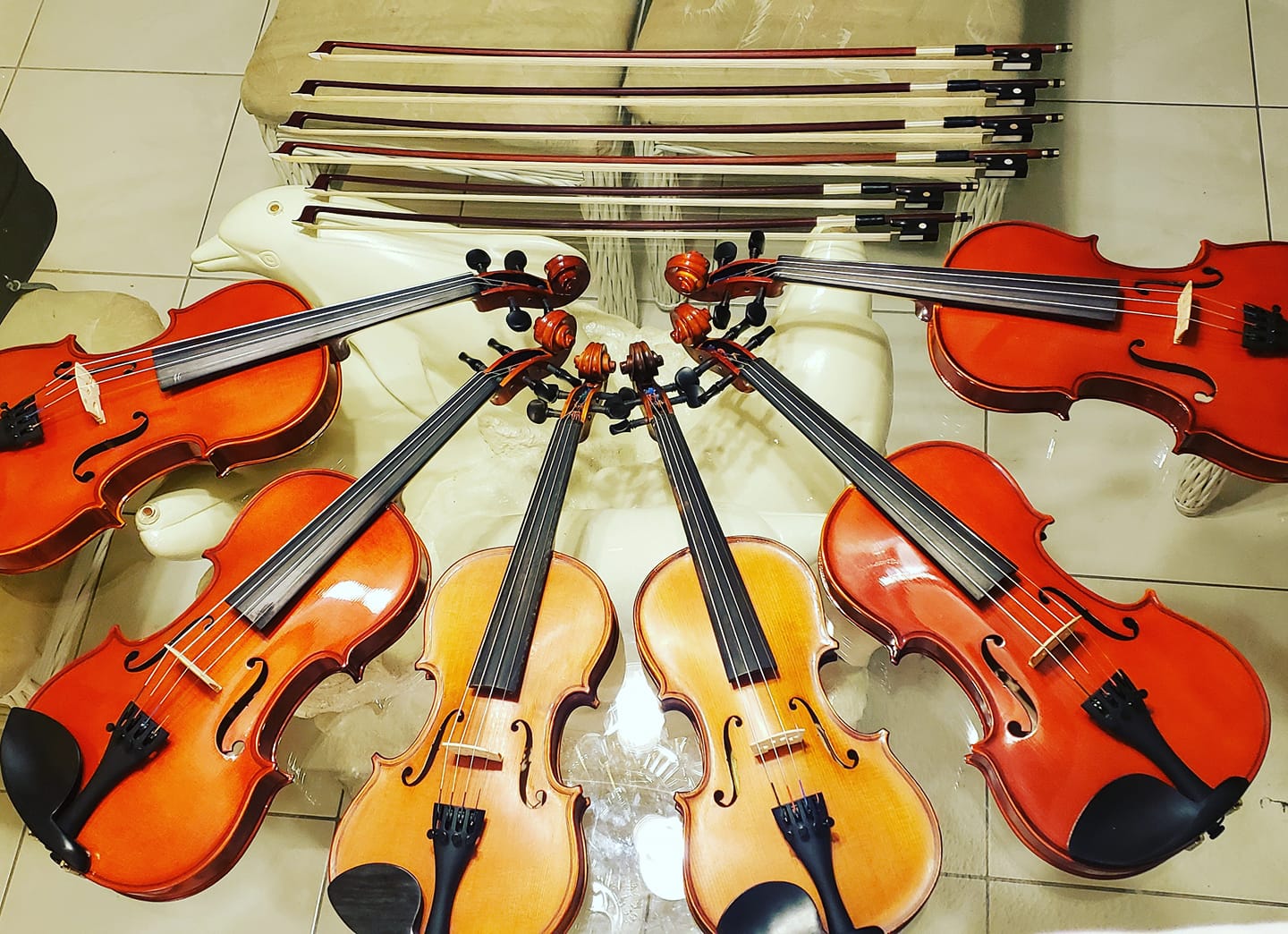 Volta's Supply Drive Initiative was created with the goal of delivering much-needed music supplies to students in underserved communities in the United States and Latin America.
We collaborate with musicians, symphony orchestras, conservatories, violin shops, and music stores to collect lightly used musical instruments and materials that are donated to students in need.
Learn more
Thank you to our partners and supporters